Urban Meyer is stupid and not self-aware but one video does not a failure make
I've said it before and I'll say it again, "College coaches rarely make good NFL coaches". The list of college coaching legends who have tanked trying to be successful dealing with professionals could go on for days.
Yes, I've seen the video of Urban Meyer at his ubiquitously named restaurant/club in Columbus. It's stupid and a bad look, but let's get one thing clear--it's hardly on its own a "fireable" offense.
Let's be clear. There are NFL football coaches who have been caught in dumber situations than this. Not many, but some.
Meyer has been at this point explaining his decision for now over three days. He's had to apologize to his wife, his team, his boss and everyone in between. He should be apologizing because there's no universe where the decision made on that Friday night is good.
But no, he should not be fired as the head coach of the Jacksonville Jaguars. Not yet. To be clear, I don't think he should ever have been chosen to coach the Jaguars and I've made my thoughts on that abundantly clear. Yes, he's won as a football coach. He's won a lot. He's won national titles and while the methods should very much be questioned--the success as a college coach should not.
There's no other way to say this---dude is a seriously flawed individual.
While he was wildly successful as the head coach of the Florida Gators, he left a program with a LONG list of criminal issues, overlooked off the field problems and severely lacking in depth and talent.
He basically disappeared in the dark of night citing his health only to appear shortly after leaving as an "analyst" for ESPN.
Two years later he was back on the sideline for the Ohio State Buckeyes. Yeah, sure enough, they were successful too. The won. A lot of games. And then trouble followed. When word got out that Meyer had let a long-time assistant get away with abusing his wife, it got ugly.
And in the dark of night, Urban Meyer left. Again, citing his health. Only to show up a short time later as a football analyst for Fox Sports.
Two years later, low and behold, he's hired in Jacksonville to coach the woebegone Jaguars looking for any kind of publicity jolt they could find in a town where they're very clearly the second or third sports banana.
The locals loved it. "The legend comes back", crazy stuff like that proclaiming him a "great" hire and a franchise "savior".
Sensing a pattern here?
Dude has done nothing but draw headlines since taking over the Jags. First it was trying to hire former Iowa strength coach Chris Doyle who'd been blacklisted in college after some racial incidents. Next it was trying to bring Tim Tebow aboard in some sort of role. That tanked horribly.
Now it's "the video". And like I said earlier, in this case, it's not so much the video but the circumstances behind it that are raising eyebrows.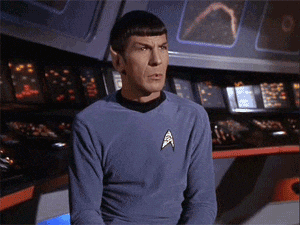 Meyer at first explained his presence in Columbus as "staying behind to see his grandkids" after the Jaguars lost their fourth straight games in Cincinnati last Thursday. The two cities are roughly 90 minutes or so apart.
He then proclaimed his presence at the bar as a "stress reliever".
Again, on the surface here, none of this is a big deal. Ask anyone who travels for business if they've ever stayed over an extra day or two for while out of town to visit friends or family. I've done it, most everyone I know has done it. It happens all the time.
But, for a football coach, particularly one in the NFL--the rules are a bit different. Again, on the surface, Meyer didn't miss practice time with his team or anything like that. BUT....the expectation or maybe it is an assumption by fans and writers is that NFL coaches live, eat and breathe the game and spend all their waking hours trying to resolve problems with performance.
Meyer broke that sort of unwritten rule. Mind you, if the Jaguars were 3-1 instead of an embarrassingly bad 0-4, this all may have been excused.
The assumption is after a loss, the angry and frustrated coach flies back with his team and immediately locks himself in the film room trying to figure out what happened.
It's leadership.
The Jags are a very, very bad football team that has lost 19 straight games. They still draw a decent amount of fans to games but if or when they are winning, the locals will come out. They play in an older stadium that has had some but not major renovations done to it. The city itself is smaller, the TV market is somewhere around 50. But if they win, yes, people will come.
Even with #1 draft pick Trevor Lawrence on bard, they Jags have been awful. They've been outscored by 41 points this season including a loss to a Houston Texans team that should be considered a J.V. squad.
The questions surrounding Meyer are mostly leadership related. Can he make his team better? Does he have the respect of everyone in the building? Does he know how to fix the numerous problems the Jaguars have?
Honestly, there is not a quick answer to any of this. For all we know, the Jaguars could go 10-7 this season. The season is hardly over. Maybe they go 0-17. Who really knows for sure. Heck, even if they finish 8-9, the season would be considered a success.
I can't believe I'm sort of defending Urban Meyer, someone I have almost NO respect for, but yet here we are. What he did was not great, it's a bad look that isn't going to go away anytime soon. The guy clearly isn't self-aware enough to know if he's out in public, there's a good chance someone is going to take a picture or video.
Had this video not surfaced, I don't know how many would even know he stayed behind his team after the game. We wouldn't be having this existential crisis and there wouldn't be writers calling for the guys head.
Listen--at the end of the day, Urban Meyer is either going to sink or swim as an NFL head coach. Certainly the guy is struggling to stay above water, and I for one don't think he's going to figure it out. Maybe I'm wrong. Maybe he makes his team better and himself into a head coach. Maybe he doesn't.
But seeing a video of him having a 20-something grinding on him at a bar is hardly a defining moment for him or anyone else to determine whether or not they are capable of running an NFL program.
Game performance and team development are what coaches are and should be judged for (unless they break a law or societal norm) and at the end of the day, that's what's going to determine whether or not Urban Meyer is an actual success.
Or not...
ED NOTE: An interesting sidebar here is an "unofficial" poll of college football Athletic Directors stating most would NOT hire this guy if he became available to coach their team.
'Nuff said....