The Dirty Dozen and Bottom of the Barrel: No Chance in Hell
This might as well have been 50-years ago for FSU
If you think about it, College Football can be one of those humbling experiences that can take even what we believe to be the best program and watch it tumble to the bottom in a matter of just a few seasons.
Some of it is coaching, some of it is money and some of it is just plain bad luck.
And for others, they're doomed to their fate, probably for the rest of time.
Yeah, we might be looking at you Kansas and UConn.
In the meantime--we're now three full weeks into the season and really we don't know much about who is really, really good and who is, well, let's call them pretenders.
Alabama struggled, Ohio State struggled, Oklahoma struggled and Georgia, they um, didn't struggle but they're Georgia so they eventually will.
As I may have mentioned last week, one of our purposes here is to rank the teams and also to make predictions. Since my rankings are just my opinions, I'll let you in on a little secret.....I do good picking games.
Last week: 12-3. Yup, 12-3. I'm less accurate on scores although I got more right than normal this week. So there's that.
But enough about me....
Here are our favorite teams.
THE DIRTY DOZEN:
Alabama 3-0: Yeah, I know, everyone is knocking them for struggling with Florida. Short memories have we all? There'a t least one game every year the Tide struggle. And then the inevitable happens. Don't be against them. THIS WEEK: vs. Southern Mississippi; Our Pick: Alabama 51, Southern Miss 13

Georgia 3-0: Someone please tell Kirby Smart to stop thinking so much. Smart needs to let his coaches coach and his players play instead of doing random things like switching QB's for no apparent reason. But alas, that's nitpicking right now. This is a good football team. And they know it. THIS WEEK: at Vanderbilt; Our Pick: UGA 47, Vandy 9

Oregon 3-0: Quack says the duck. Please stop using Mario Cristobal's name in association with the USC coaching job. The Ducks are a much, much better gig in 2021. They are really good, really. THIS WEEK: at Arizona; Our Pick: Oregon 43, Arizona 3

Penn State 3-0: Nope, no complaining, I'll hear none of that. A really good win over a pretty good Auburn team certainly helps things. Two wins over ranked teams right now will get you this high in the poll. The question is "Can you stay here"? THIS WEEK: vs. Villanova; Our Pick: Penn St. 37, Villanova 17

Oklahoma 3-0: The Sooners are getting the proverbial "Benefit of the Doubt" as they've been pretty unimpressive so far this season. Maybe they'll get better? Maybe I'm just assuming they will. Maybe we'll find out at some point this season? All good questions. THIS WEEK: vs. West Virginia; Our Pick: Oklahoma 33, W. Virginia 21

Cincinnati 3-0: A good win vs. Indiana even if the Hoosiers are only a mid-pack Big 10 team. The Bearcats made it look relatively easy. They've got one more chance to prove they belong in a couple weeks, win it (not telling against who yet) and they'll be in line for a potential CFP berth in a down year for almost everyone else. THIS WEEK: BYE

Iowa 3-0: I'm just going to say it, I don't love this pick. BUT....they are undefeated. So there's that. A signature win vs. a mildly overrated Iowa State is enough to get them here for now. Just don't pull a "Big 10 gag job". THIS WEEK: vs. Colorado State; Our Pick: Iowa 41, Colorado State 10

Texas A&M 3-0: Well, we're about to find out if the Aggie's are legit. They've taken care of business (barely) so far and face their biggest test this week. Zach Calzada will need to make some plays for them or it won't last long. THIS WEEK: vs. Arkansas (at Jerry World); Our Pick: Arkansas 28, Texas A&M 23 (Mild Upset)

Arkansas 3-0: Here's where we find out if the Sam Pittman's are for real. They handled Ga. Southern with ease last week and are about play in a this week's "Game of the Week" candidate. I think they may be up to the task. THIS WEEK: SEE #7

BYU 3-0: Yup, you read this correctly. BYU made the Dozen. The Cougars have done well early this season with wins over two teams that were ranked when they played. And in my poll, being undefeated means something. So there's that. THIS WEEK: vs. South Florida; Our Pick: BYU 35, South Florida 14

Ole Miss 3-0: Just like we expected, the Rebels are piling up video game numbers on offense. The only real question is will they be able to stop a top-level team. But hey, as long as Matt Corral keeps piling on numbers, will it really matter? THIS WEEK: BYE

Florida 2-1: Credit where credit is due, the Gators had Alabama on the ropes. The offense looked really physical and tough and Emory Jones had his best game at QB. Yeah, they lost, but the game may make them even stronger. THIS WEEK: vs. Tennessee; Our Pick: Florida 41, Tennessee 33
Also under consideration: Clemson, Ohio State, Notre Dame and Coastal Carolina.
THE BOTTOM OF THE BARREL:
Oh, woe is the program stuck in the eternal damnation that is known as the Barrel. To quote--"You can check out any time you like, but you can never leave". And while that isn't totally true, it sounds ominous....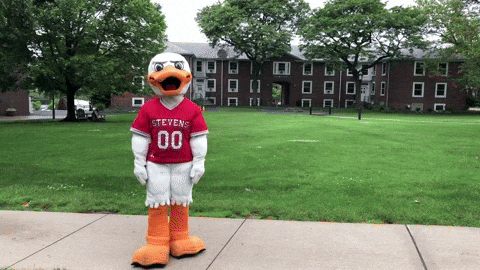 Which is why we give you the five worth teams in College Football this week.
5. Arizona 0-3: What happened? Wasn't this program highly respected at some point? The Fisch (Judd) has not exactly saved Tuscon, Arizona or, um, anywhere else as his squad lost to a directional Arizona school last week (Northern Arizona). THIS WEEK: at Oregon (yikes!); Our Pick: Oregon 47, Arizona goes south for the winter....
4. FSU 0-3: Uh boy, um, where do we start? Sadly, being boat raced by Wake Forest wasn't their worst loss of the season. Not even close. Losing to Jacksonville State. Yeah, that was not good. And no, playing a weak Notre Dame close doesn't save you. THIS WEEK: vs. Louisville; Our Pick: Louisville 34, Florida State 21
3. UNLV 0-3: If you ever wanted to know what Tate Martell's latest college is, well, congratulations, you found him. No, he's still not good enough to start, even on a team that is one of the worst in college football. But to quote: "So you're saying there's a chance?" THIS WEEK: at Fresno State; Our Pick: Fresno 37, UNLV 3 Martell's.
1 (tie) UConn 0-3: So, four games, and two shutouts, by the other team. Yeahh, we know. The Huskies are bad. Like bad Club Football bad. Short of leaving the FBS, I don't think they'll ever leave this list, outside Kansas, they have the most extensive history here. No, I'm not mentioning the former head coach because I still think he gets paid if his name appears online somewhere. THIS WEEK: vs. Wyoming; Our Pick: Wyoming 31, UConn 9.
1 (tie) Rice 0-3: Pity the poor Krispies. No Snap, Crackle or Pop yet again. I know, the jokes, they sometimes write themselves. Too much milk or water and the Rice becomes soggy and limp. The story of their football lives. THIS WEEK: vs. Texas Southern; Our Pick: Texas Southern 25, Rice 3 grains.
A little music for your entertainment. Great group. Look them up: