The Dirty Dozen and Bottom of the Barrel: Going off the rails on the Crazy Train
Ozzy Osbourne---Crazy Train, look it up. Classic rock song from the early 1980's.
Oh, wait, this is a college football column. Yeah, um, right. Sorry, I forgot.
But think about it, the song is oddly appropriate in a week where Alabama lost to a previously uninspiring Texas A&M team. Oklahoma somehow survived Texas, Iowa escaped Penn State and more.
College Football is a finicky beast that often will surprise you at times when you least expect it. I don't think anyone (ok, maybe Texas A&M fans) saw Saturday's game coming. Yet it did. And those things happen at least a few times every year.
Which really, isn't that why we love College Football??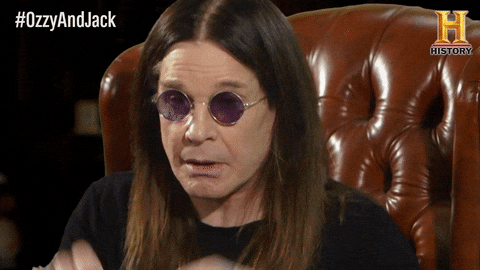 I may be going on a bit of riff here, but I'm entitled to do that, right??
So, I guess I need to mention the predictions here. After getting off to a crazy good start the first couple weeks, reality set it a bit.
Well, a lot.
Last Week: 6-5 (yikes!); Season Total: 40-11 (that's good, right?)
I"m looking for some affirmation after that, work with me here.
I'll cut to the chase here because as someone who grew up in the time of Ozzy, I could go on a long, long riff that might bore some of you.
THE DIRTY DOZEN:
GEORGIA 6-0: Nope, you can't really debate or argue this one. The Bulldogs have been really impressive just about every time they've been on the field. The defense is insane and the offense is deep...and pretty good too. The only thing that could stop them is their history of overthinking things. THIS WEEK: vs. Kentucky, My Pick: Georgia 37, Kentucky 13

CINCINNATI 5-0: Wait, what? My poll, my thoughts. I think this is an impressive, impressive team. Not saying they'll be here in the end, but right now, why not? Desmond Ritter is a stud at QB and the defense is really, really good. They're better rounded than most of the other teams here. THIS WEEK: at UCF, My Pick: Cincinnati 41, UCF 31

IOWA 5-0: Yeah, that was a clutch win over Penn State. No question about that. The defense is legit. At least BIG10 legit. But I've got questions about them on offense and I'm not convinced they'll win their conference. There, I said it. THIS WEEK: vs. Purdue, My Pick: Iowa 23, Purdue 13

ALABAMA 5-1: They are still Alabama and still a threat. Heck, maybe the world has caught up to them. But I don't think so. Nobody left on the schedule is going to push them enough to worry at this time. THIS WEEK: at Mississippi State, My Pick: Alabama 43, Miss. St. 21

OHIO ST. 5-1: Yeah, they're getting better. Fast. Defense is still a bit challenged but C.J. Stroud is flat out legit. And getting better every game. 'Nuff said. THIS WEEK: BYE

OKLAHOMA 6-0: They haven't always been pretty, but they win. That counts, at least for something. They need to resolve their QB controversy, fast, if they want to make a run at the title, but the talent is definitely there. THIS WEEK: vs. TCU, My Pick: Oklahoma 35, TCU 24

MICHIGAN ST. 6-0: This is one of the fastest turnarounds I've ever seen in DI football. Props to the Spartans and Mel Tucker for winning the transfer portal. Kenneth Walker is legit and there's some serious offensive talent in East Lansing right now. THIS WEEK: at Indiana, My Pick: Michigan St. 40, Indiana 21

OREGON: 5-1: I think I believe in these guys more than the rest of you do. They're the best of the Pac 12 despite losing to Stanford and there's not much left to challenge the Duckies. Maybe the make the Pick 6, maybe the CFP. They won't go further than that. THIS WEEK: vs. California, My Pick: Oregon 33, Cal 17

KENTUCKY 6-0: How many of you picked the Wildcats to be a potential Top 10 team? Anybody? They're tough, physical and finally have some flash which makes them dangerous. But...all good things eventually come to an end. THIS WEEK: See #1

MICHIGAN 6-0: The fighting Harbaugh's have returned. A good, well balanced team that is very typical of what they do. The question is, :"Is it enough?" I'm not sold, yet. THIS WEEK: vs. Northwestern, My Pick: Michigan 27, Northwestern, 21

PENN STATE 5-1: Losing Sean Clifford for any length of time will hurt. Badly. It's clear Ta'Quan Roberson isn't ready yet and that is a problem. There's not enough depth here for the Nittany Lions to survive what's a pretty tough run here in the second half of the season. THIS WEEK: BYE

COASTAL CAROLINA 6-0: They're back! The Chanticleers have been steadily rolling through the Sun Belt. They've scored 49 or more in every game but 1. Impressive. Points for them being undefeated right now. THIS WEEK: at Appalachian State, My Pick: Coastal Carolina 43, App State 34
OTHERS RECEIVING CONSIDERATION: Oklahoma State, Wake Forest, Ole Miss, Arizona State
And then there is the Barrel.
This past week saw UMass actually win a game and so did Akron. The win gets Akron off our list, so good for them. So there's that.
THE BOTTOM OF THE BARREL:
5. ARIZONA 0-5: The floundering Fisch's are quite honestly NOT a good football team. They haven't passed the 20 point mark yet this season and there's a chance they man not. It's hard to believe they play in a "Power 5" conference, yet here we are. THIS WEEK: vs. Colorado, My Pick: Colorado 17, Arizona 16 (YIKES)
4. KANSAS 1-4: Welcome back Jayhawks. The three time champs have returned to the fold. Really, there isn't much good we can say here other than they got a new coach....LEIOPOLD! So there's that.
3. UNLV 0-5: Well, the good news is the Rebels didn't lose last week. Though it may have had something to do with them being on a BYE week. Sigh...I suppose there's a joke in there somewhere and I kind of whiffed on it, didn't I? THIS WEEK: vs. Utah State, My Pick: Utah State 34, UNLV 13
2. UMASS 1-5: Hey, wait, didn't I say earlier the Minute-men were getting props for a win? Well, it was over UConn, which I'm not really sure how much that counts. Win one more, we'll reconsider this. But not now. THIS WEEK: BYE
UCONN 0-7: Sometimes---they play um, less bad. They've lost twice by a field goal or less. So that's encouraging. But it doesn't change the fact this is the single worst football team in Division 1 right now. Prove me wrong. Maybe they finally get off the schnide and beat somebody---but I doubt it. THIS WEEK: vs. Yale, My Pick: UCONN 13, Yale 10
I just want to say YouTube is now an official "Pain in the Ass" because it won't let me embed anything anymore. I have no idea what the harm is--but I'm going to assume its the greedy mo-fo's who masquerade as rights fees lawyers.
Anyway...
For those of you who remember Ozzy and his music, this is/was always my favorite (you'll have to click on the link in the box):