The Dirty Dozen and Bottom of the Barrel: Godzilla and other scary monsters
Ok, yeah, I know. Godzilla isn't really that scary. Unless you realize that it might be the new nickname of Georgia's gargantuan Nose Tackle Jordan Davis (all 6-6, 340lbs).
Surely by now you've seen or heard the hype about the Bulldogs defense and I'd argue that young Mr. Davis is the single best defensive player in college football this season. He's one of the reasons you don't run on the 'Dawgs. Period.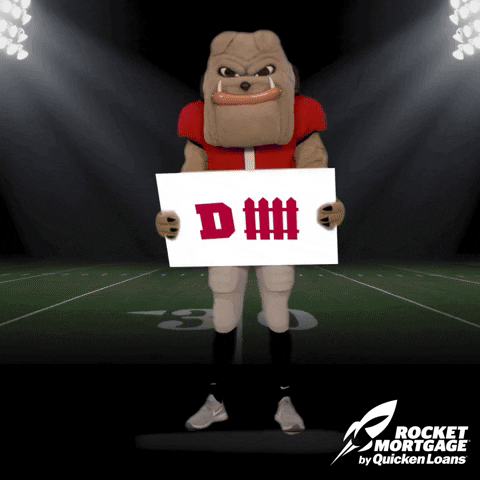 In fact, I'd go as far to say that Davis could, and should be a Heisman candidate and in a season where nobody has really jumped off the page on offense, he SHOULD be the winner.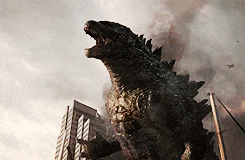 Davis's coach, Kirby Smart threw out the nickname sort of unintentionally after UGA demolished Kentucky this past weekend 30-14, solidifying their hold on the #1 ranking in pretty much every poll in college football existence--including ours.
The real race is who's right behind them. Since we are about to hit week #8 in the season, something tells me the confusion will sort itself out. It almost always does, despite the panic by writers.
Speaking of sorting itself out, our run of pretty good weeks picking games continues. I went 9-2 this past week and came pretty close on most of the scores.
I don't want to brag (too much), but that does make me 49-13 for the season. And since I don't do week one predictions...folks, that's a pretty damn good record.
I could go on for days (or at least a few more paragraphs) touting my college football knowledge, but at the risk of boring you, I won't.
Instead, to quote Mr. Casey Kasem, it's "On with the countdown"!
THE DIRTY DOZEN:
Georgia 7-0: Does this surprise anyone? Should it? Pretty much everything has gone right for UGA this season despite the foretelling of doom and gloom in Athens and metro Atlanta. Really, barring the team missing their bus to a game, I don't think they're losing this season. (They'll lose now). THIS WEEK: BYE

Cincinnati 6-0: The Bearcats should be #2 right now. Why not? A very good defense, great and deep offense and a coach that keeps them focused and on track. What could go wrong? Win out, they're in the playoff. Period. THIS WEEK: at Navy; My Pick Cincinnati 43, Navy 21

Alabama 6-1: Yes, Alabama. Prove me wrong. Yes, the hiccuped vs. Texas A&M. Don't expect it to happen again. Too much firepower and depth for them to stay down for long, it's time to start prepping for the inevitable UGA/Alabama SEC Championship Game. THIS WEEK: vs. Tennessee; Alabama 47, Vowels 17

Oklahoma 7-0: Looks like the Sooners found them a QB. And its not the guy who was hyped as a preseason Heisman candidate. If they play defense, they could be dangerous. If. THIS WEEK: at Kansas; My Pick: Oklahoma 97, Kansas 10 (it's Kansas, and a bit of a joke)

Michigan 6-0: I"m not totally sold on this, but in my poll, being undefeated matters (except Alabama). I don't know that the fighting Harbaugh's can run the Mich. State/Ohio State/Penn State gauntlet, but stranger things have happened (no Stranger Things joke). THIS WEEK: vs. Northwestern; My Pick: Michigan 31, Northwestern 21

Oklahoma St. 6-0: Well. I just don't have a compelling reason not to put the Cowboys here. Are they a Top 5 team? Most years, no. This year. I wouldn't rule it out. THIS WEEK: at Iowa St.; My Pick: Iowa St. 27, Oklahoma St. 21

Ohio St. 5-1: The Buckeyes aren't perfect but they can outright score points. 35 is their low point this season. Granted they lost their one big challenge vs. Oregon. That may..or may not matter depending on your perspective. THIS WEEK: at Indiana; My Pick; Ohio St. 35, Indiana 12

Ole Miss 5-1: Do what? Ole Miss? Yes, Ole Miss. Say what you will, Lane Kiffin's teams can score. A lot. Defense is a little questionable but man, with Matt Corral they can score and in a huge hurry. Maybe they don't stay here, but here they are for now. THIS WEEK: vs. LSU; My Pick: Ole Miss 44, LSU 31

Michigan St. 7-0: Another surprise team who struggled a bit last week. Mel Tucker will get some coach of the year votes and probably should. Four of the last 5 games vs. ranked teams will tell this team's story by the end of the season. THIS WEEK: BYE

Oregon 5-1: I'll admit, the Duckies have not lived up to expectations. But they've done ok for the Pac 12. Win out and they've got a shot because I'm not sold on everyone else running the table either. THIS WEEK: at UCLA; My Pick: Oregon 31, UCLA 28

Penn St. 5-1: Um, maybe? Maybe not. Yes, if they continue to win, they'll be a top five team. But will they continue to win? They still have Ohio St,/Michigan/Michigan State to go through and that's a problem. THIS WEEK: vs. Illinois; My Pick: Penn St. 31, Illinois 23

COASTAL CAROLINA 6-0: They're back! The Chanticleers have been steadily rolling through the Sun Belt. They've scored 49 or more in every game but 1. Impressive. Points for them being undefeated right now. THIS WEEK: at Appalachian State, My Pick: Coastal Carolina 43, App State 34
Also receiving consideration: Iowa, Wake Forest
And that brings us to "The Barrel". Being in the barrel should tell you it might be time to reconsider your season goals. We've done this column for going on a decade and certain teams (Kansas) always end up here. That rarely changes.
BTW--A hearty congratulations to UConn who actually beat Yale last week. Barely. They get a break this week and won't be listed as college football's worst team.
Or will they?
THE BOTTOM OF THE BARREL


5. Ohio 1-6: Somehow, the Bobcats QB Armani Rogers set an NCAA record with a 99-yard TD run and his team had a 21-0 lead. But they still lost. Which is why we're talking about them right now. Really, does anything else qualify you better for this list than what I just said in the first sentence. THIS WEEK: vs. Kent State; My Pick: Kent St. 37, Ohio 21
4. Arizona 0-6: The fighting Fisch's are really bad. Really bad. This is a team that hasn't really threatened anyone and I don't think that's going to change any time soon. Is/was the talent there really that bad? Or is it the coach? THIS WEEK: vs. Washington; My Pick: Washington 31, Arizona 13
3. UMass 1-5: No escape for you Minute-men. You had two weeks to celebrate beating UConn. Congratulations. Now back to reality. It's a trip to Tallahassee to face the fighting Jon Nelson's. THIS WEEK: at Florida State; My Pick: FSU 41, UMass 13
2. UConn 1-7: Oooh, yeah, UConn won a game. Over an FCS team. Barely. It's not going to happen, but I would actually watch if UConn squared off with Kansas. Yes, I know the universe might collapse in on itself, but it damn sure would be worth it. THIS WEEK: vs. Middle Tennessee State; My Pick: MTSU 35, UConn 10
And this week, everything new is old again. If you've seen some of our previous work, a certain Big 12 team has occupied a special place on this list for their incredible ineptitude. They hired a new coach this season hoping to escape their doldrums, but alas, the doldrums continue to follow them.
Kansas 1-5: Sure, they only gave up 14 in their season opener. Against South Dakota State. A game they won. They Jayhawks however have given up at least 40 in every game since. THIS WEEK: vs. Oklahoma; My Pick: Oklahoma (more than 40); Kansas 10.
And so ends another week of College Football. Do you agree with our list? I'm sure nobody agrees with the rankings, but hey, it's my column so--deal with it.