The Dirty Dozen and Bottom of the Barrel: Can you smell-ell-ell what the Rock is Cooking?
We aren't just any run of the mill jabroni's here at OSG Sports. Well, ok, maybe we are but we don't feel like we are.
So that makes it ok, right?
Much like "The Rock", College Football picks their top teams based on popularity or "The People's Champion" if you will. And to be really honest, this season has brought us a lot of mediocrity and candy asses getting the smack down laid on them.
On one side of the ring we've got the Georgia Bulldogs. The Dawgs are the Goldberg's so-to-speak of the College Football world riding an undefeated streak and seemingly impervious to just about anything.
Georgia's been so good this season, they've made the entire FBS College Football world look like a bunch of jobbers just trying to get over with the crowd and drawing next to no response.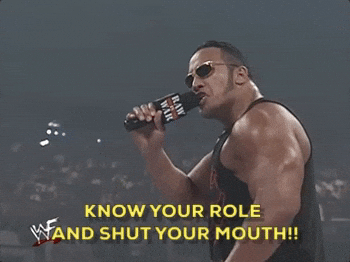 Really, it makes you wonder who's going to make the playoffs because right now, I'm not so sure we have four worthy teams.
I could go on forever with bad wrestling terms, cliches and other witty phrases, but enough is enough is enough....
Another solid but not spectacular week of predictions. 12-4 is pretty good, but I'll go ahead and say it. I can do better. It does make me 83-22 on the season which if you think about it---it is very good, so I'll hang my hat there.
Now that we've gotten the formalities out of the way, it's time to get "on with the countdown".
THE DIRTY DOZEN:
Georgia 9-0: Are there any questions here? Any? The Bulldogs have dominated every single team they've played. Well, except Clemson in week one. And we don't read too much into first games. The defense is THAT good and the offense is getting better. Not a good sign for a potential challenger. THIS WEEK: at Tennessee, MY PICK: Georgia 45, Tennessee 10

Cincinnati 9-0: Unlike you, I really believe Cincinnati would have a chance vs. the Alabama's of the world--this season. Unfortunately I'm in the deep minority. No, they haven't always been pretty so far, but they keep winning and that should count. A lot. THIS WEEK: at South Florida, MY PICK: Cincinnati 41, South Florida 21

Alabama 8-1: Yup, the Crimson Tide are good enough to be here, but they've been underwhelming based on Alabama's standards. Last week's win vs. LSU was totally underwhelming. THIS WEEK: vs. New Mexico, MY PICK: Alabama 53, New Mexico 10.

Ohio St. 8-1: I'm not a huge fan of the Buckeyes because their defense is still awful. But it's hard to overlook just how good CJ Stroud has been at QB for them and if you can outscore teams, well, that means you'll win. They've got a gauntlet to go through to end the season, let's see if they can run it. THIS WEEK: vs. Purdue, MY PICK: Ohio St. 41, Purdue 33

Oklahoma 9-0: Another team I'm not super jazzed about but they are undefeated. So there's that. The defense has still struggled and the offense has improved under Caleb Williams. Again, the final 3 games this season are going to be tough. We'll see if the Sooners make it through cleanly. THIS WEEK: at Baylor, MY PICK: Baylor 35, Oklahoma 33 UPSET !!

Michigan 8-1: Well, I'm not exactly sold on the Wolverines either. But I don't see anyone with a better resume at this point. Yes, I know they lost to Michigan State. But it's my poll. They run the table, I think they'll win the Big 10. If Jim Harbaugh doesn't get in the way. THIS WEEK: at Penn State, MY PICK: Michigan 34, Penn State 23

Oregon 8-1: Quack goes the Duck. I completely disagree with the Committee. This is NOT the 3rd best team in the country today. I'd like to see proof from anyone who thinks I'm wrong. They're Pac 12 good, which is great if you are in the PAC 12 but means little to nothing anywhere else. THIS WEEK: vs. Washington St., MY PICK: Oregon 31, Wash. St. 26 (yes, I'm contradicting my pick on THE REVIEW (Our College FB Podcast)

Oklahoma St. 8-1: It's going to come down to Bedlam. Win it and they might have a chance despite a middling offense in a slightly above average conference. But they do play defense. And that matters. THIS WEEK: vs. TCU; MY PICK: Oklahoma St. 27, TCU 23

Michigan St. 8-1: Yes, I'm fully aware they beat Michigan a couple weeks ago. And yes, it should count. But the Wolverines Harbaugh'ed and Kenneth Walker wouldn't let Spartie lose. The defense is super highly suspect with this team. Overall a good, but flawed team. THIS WEEK: vs. Maryland; MY PICK: Michigan St. 43, Maryland 37

Notre Dame 8-1: Another team that statistically shouldn't be here. Yet here we are. They've won and we don't play games on paper. That matters. THIS WEEK: at Virginia; MY PICK: NOTRE DAME 37, Virginia 31

Texas A&M 7-2: Credit to the Aggies. They haven't always been pretty but for the most part they are winning. Last week was a gut check when QB Zach Calzada's shoulder nearly fell off, but they won. If he can't go however, they've got problems. THIS WEEK: at Ole Miss; MY PICK: Ole Miss 35, Texas A&M 21

Texas San Antonio (UTSA) 9-0: This week's special recognition team gets credit for being undefeated. Seriously folks, it matters. The Roadrunners aren't making the playoff but deserve all the recognition they can get this season especially since they're dominating the slowly dying Conference USA. THIS WEEK: vs. Southern Mississippi, MY PICK: UTSA 47, Southern Miss 21
Nope, there is nobody else worth putting in for the "Under Consideration" list if for no other reason than outside UGA, I'm not sure anyone else is worthy of where they are with just 12 teams, never mind 20 or 25.
THE BOTTOM OF THE BARREL
And then there's the "Barrel" where we have more choices, more options, more bad teams than we ever thought possible. How ever do we keep this list at only five? Especially when we know Kansas, UConn and UMass are all locks for the worst teams in College Football.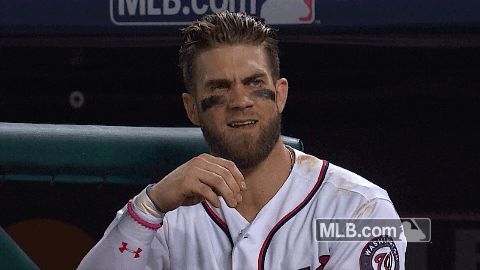 Thanks Bryse Harper, we never knew how much you cared....
Anyway, here's the list.....
5. Florida International 1-8: So, um, guys....how's the Butch Davis retirement tour going so far? Yeah, um, it didn't look like it's going very well. The defense is giving up 500 yards a game. Not a good recipe for winning there. I wonder who's going to be willing to take you after CONFUSA goes away? THIS WEEK: at Middle Tenneseee; MY PICK: MTSU 49, FIU 21
4. Southern Mississippi 1-8: More like Southern Mess. I'm not exactly sure why the Sun Belt was anxious to add them but hey, I guess anything tops CONFUSA, right? The Golden Eagles have broken the 20 point barrier once this season, a win over Grambling, they've not been close since and around averaging around 250 a game on offense. YIKES! THIS WEEK: at UTSA/SEE #12 of the Good teams list...
3. Kansas 1-8: Yes, these last three teams are somewhat interchangeable and all have things that make you say "Why are you even trying to play football?" The Jayhawks, yeah, they've passed the 30 point threshold once, and the 20 pt. threshold twice. And here we are. THIS WEEK: at Texas; MY PICK: Texas 47, Kansas 19
2. UMass 1-8: Bye, bye Walt Bell. No, I still don't know why you took this job either. You'll be ok now that you are gone. Take comfort in the fact it wasn't all your fault. This is a bad program. Really bad program. But they beat UConn so they aren't in the basement. YET....THIS WEEK: vs. Maine; MY PICK: Maine 27, UMass 21
UConn 1-8: Two weeks off does not make them better. It just gives the stench a chance to ferment a little further. I'm pretty sure they're going to finish their season with three straight losses so barring the other two teams above them just getting thoroughly embarrassed, I'm pretty sure the Huskies are winning yet another TOILET BOWL title. I guess I could. be wrong, but it isn't likely. THIS WEEK: at Clemson, MY PICK: Clemson 31, UConn 10
Other contenders: New Mexico St (1-8), Arizona (1-8), Arkansas St. (1-8), Tulane (1-8)
This is fantastic. Play it while you read. And check out more of this groups content, they are aweome.