Finally the Bowl Season has Come to an End and Nothing Will Change
40...or 39 games in 21 days featuring some decent College Football teams and a whole lot of mediocre ones. Yes, we are done with Bowl Games and the only thing left for the 2019-early 2020 College Football season is the College Football Championship.
And if there ever was an argument for having too many Bowl Games, this year would be it.
How many of you even know there was a Monday January 6th Bowl game (The Lending Tree Bowl) featuring the University of Louisiana and Miami (OH)?? Do you even care who won??
Not many fans did....
There were 13 teams this Bowl Season who made it into games. Thirteen. How do you say playing in a Bowl game is a "Reward" when you were a totally average team. Not good, not awful....just average?? Yeah, I know it is somewhat a rhetorical question as the games aren't necessarily played to celebrate the teams, most are played for the bank accounts of the Bowl Committee's and ESPN.
We're talking about games that not only are they bad football, they take four hours to play. Bowl Games aren't like a standard College Football game, which yeah, sometimes those take 3 and a half to 4 hours to play, but it isn't even interesting football.
TV Timeouts, Sponsors getting interviewed on the sideline or in the TV booth, extended halftime shows, replays and more all add to the broadcast which I get--people watch to pass time during the holidays, but that's an excuse. Surely you can find...just about anything to do which doesn't involve parking yourself in front of a television for 4 hours.
Hey, listen, there are certain fanbases who totally try and get into it. A Georgia Southern grad, I follow several alumni groups who talked non-stop about buying tickets and making plans to be in Orlando for this years FBC Mortgage Cure Bowl. Based on the photos I saw, not too many took up the challenge to attend.
I know---there are older generations who say "Bowl Games" are a holiday tradition, something they've watched since they were kids and the games were mostly played on New Years Day or the week before. I get it. I'm in that demographic.
But I also am a realist and understand life, traditions and the way things are done evolve and change as time marches on. It appears based on what I see on Social Media and other places, not everyone my age agrees on that.
This past weekend on our College Football Podcast "The Review", I was asked about Boston College getting their ass kicked by Cincinnati in the Ticketstarter Birmingham Bowl. My answer was "Not surprised because B.C should NEVER HAVE BEEN THERE in the first place". The Eagles were a bad football team who managed to eek out a 6th win on the last week of the season to get the record to 6-6.
You CANNOT reward teams for that.
I know full well we aren't going to lose Bowl Games. As long as there are groups in towns with Football stadiums who understand there is money to be made, the games will be played in far off destinations like Frisco, Texas or Mobile, Alabama or Boise, Idaho. I get it. I know how the system works.
One day, maybe---just maybe we won't be subjected to ridiculously titled games in far off lands featuring a battle of 6-6 teams. I'm not sure I'll be alive to see it, but then again, as long as people watch---and they do, the games will likely still continue.
According to the website Sports Media Watch the games do draw eyeballs if not fans. Most all grab over a million viewers, some games the ratings in 2019 improved, in others they didn't.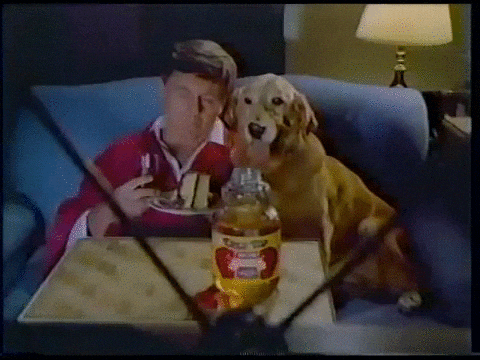 And at the end of the day, that's the only thing that matters in College Football as the game itself and the "Bowl Games" are dominated and owned by television. And as long as ESPN has however many channels they have and need holiday programming to fill time, the games will continue.......