College Football's "Coaching Carousel" is drunk and may kill the sport
So, I think it is safe to say that while there may be some loyalty left in College Football, there isn't much.
Unless you've been out of the country, offline or not watching TV, you probably know about the domino's in College Football coaching moving around at a dizzying pace. And no, it's really not good for the game.
The latest--and arguably the strangest move happened Monday when Brian Kelly suddenly went from coaching Notre Dame and waiting to see if the Irish could sneak into the College Football Playoff to being announced as the new head coach at LSU.
Mind you that Kelly, raised in Massachusetts and someone who's never coached outside the midwest is now jumping into um, a bit of a competitive division in the country's most difficult conference to navigate.
The move came together very fast with word leaking out mid-afternoon that LSU Athletic Director Scott Woodward had his sights set on Kelly after the other name coaches all went somewhere else. Within two hours, Woodward had his guy.
Kelly, who's last move left a sour taste in the mouth of the Cincinnati Bearcats when he bolted for Notre Dame, wasn't in South Bend to tell his players. He sent them a "Teams" note ahead of a Tuesday morning meeting.
Nice, well played coach.
I don't want to make this all about Kelly because it's not. Though I'm laughing watching the ESPN talking heads babbling about him leaving for a chance to win a National Title at LSU because he wouldn't at Notre Dame.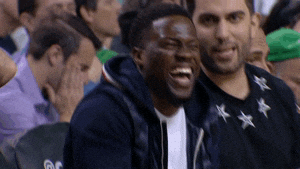 Yes, LSU finished with a win over Texas A&M to finish 6-6 under lame duck head coach Ed Orgeron who by the way was just two years removed from a national title.
And yes, LSU plays in the same SEC division as Alabama, Ole Miss, Texas A&M, an improving Arkansas and Auburn. While the Tigers have a great history of success, they aren't Alabama in part because of their propensity for chaos and oh, did we mention the Title IX investigation they're in the middle of??
Enough about Kelly, his case is just a prime example of the lunacy involved with College Football these days. We're now talking about a sport where Nick Saban is getting paid less than Kelly and Lincoln Riley who left Oklahoma to go to USC this past weekend.
Folks, we've entered stupid territory here. College Football for all of the fun and competitiveness on the field is out of its ever-loving mind. We're talking about head coaches making more than most NFL players. And getting 10-year deals. Which means they could coach 2-10 years depending on their success or if someone throws a better offer at them.
I realize the game has an obscene amount of money flowing through it but come on now!
Between the transfer portal which essentially makes players "free agents" at any point in time they'd like, it is being run by administrations who have to go to extreme lengths to answer the demands of insane boosters who can't comprehend that not everyone goes 12-0 and wins the championship every year.
If you really look closely, the teams that are winning every year are the most stable: Alabama, Georgia, Clemson and even Ohio State. They aren't churning through head coaches every two years. They aren't losing head coaches to other schools either. I would have added Notre Dame to that list---until Monday when Kelly bolted.
Riley isn't without a role here either, he left Oklahoma, a team that went 10-2 this season before they moved to the SEC to go to Southern Cal. Granted USC is a team that with the right coach could be really good, but they've churned through coaches, administrators and are getting slaughtered in recruiting within their own backyard.
What's going to happen to Brian Kelly if LSU isn't a 10 or 11 win team in two years? What happens if the Tigers don't make an SEC title game before 2024? Will he still be the head coach? Same for Riley in the Pac 12.
Yeah, sure, College Football has other problems. Competitive balance, lack of oversight etc, but those problems pale in comparison to the Coaching Carousel.
In years past, the Carousel kicked into gear the day after the regular season ended. Not this year. 2021 saw multiple coaches fired DURING the season with several programs hiring a new coach before the season ended. At this point, if you waited for the season to end, you lost out on anyone you thought could save your program.
What's worse is those coaches are taking many of their assistants and recruits to a new school at the same time. There's now a flood of players rushing to the transfer portal because they don't want the uncertainty of a new coach. That's a problem. A really big problem.
What I'd like to know is why can't someone mandate an NFL style rule where playoff or bowl coaches can't walk out on their current program until their season ends? Why can't there be rule that says you can start making changes in January? It kills the momentum of a program, putting everything on hold and forcing a complete rebuild at a scorned school.
I say all of this knowing that both Oklahoma and Notre Dame now have coaching openings. The rumor mill is already flying. ESPN"s Adam Schefter, well, he embarrassed himself and the "insider" profession by floating Arizona Cardinals (NFL) head coach Kliff Kingsbury as Oklahoma's preferred choice.
Mind you Kingsbury's Cardinals are currently 9-2 and a potential Super Bowl contender and Kliffie wants a new contract and pay raise.
That's just wrong on more levees than I want to get into right now.
The rumor mill is now flying saying Cincinnati head coach Luke Fickell may leave to take the Notre Dame job. Fickell's current team is 12-0 and likely going to be in the College Football Playoff.
Would he actually leave before playing for a shot at the title? Logic says no, but logic does not seem to apply here.
All of this is to make the point here: College Football's coaching carousel is completely out of control. There are schools like Georgia Tech who can't afford to cut loose Geoff Collins who's been 3-9 for the past two seasons. Florida State is still paying off Willie Taggart for a season and a half while paying Mike Norvell.
It's wrong. It's messed up and it is slowly choking the game. Who's to say in five years we aren't talking about coaches getting $15-20 million year to coach two seasons, get fired and be able to collect a paycheck while waiting for the next gig.
The NCAA can't fix this, they have no power over the highest levels of College Football. The Power 5 schools aren't going to name a president or someone to oversee them because it would potentially impact their cash flow.
So here we are. We are officially in the wild, Wild West world of College Football with no end in sight.
I fear that its not going to end well.
For anyone....