Always remember: Sports are always a business and fans come second
Rule number one for fans of professional sports: DON'T EVER FORGET IT'S A BUSINESS. Fans are important, but they come second in any business decision.
This is a basic tenet often forgotten by fans when a long-time or favorite player leaves or is sent away by their favorite team.
It's something a surprising amount of people in Atlanta seemingly had forgotten when in the span of about a week, the Atlanta Braves lost long-time star 1B Freddie Freeman and the Falcons traded away 14-year veteran QB Matt Ryan.
The reasons behind both moves were not the same--though the collective effect was quite similar. At least initially.
As their want, most Atlanta sports fans just rattled on about incompetence and loyalty, and while there was a little of that at play, always refer back to the first sentence here.
The Freeman move was not one that I believe either side really wanted, but the issue there was communication. The Los Angeles resident spoke about his love for Atlanta and yes, he was being sincere. But for reasons we don't really know, he left his negotiations in the hands of his agents. His agents played Freeman's hand too harshly and the Braves walked away.
It's all business.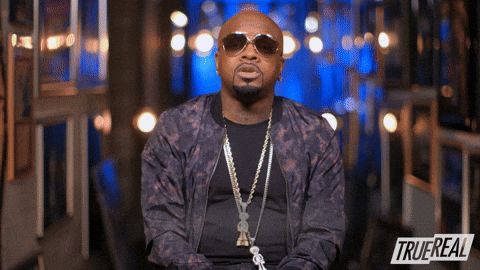 Ryan was a victim of Falcons owner Arthur Blank spending money with his heart, not his head. Ever since the Falcons made it to the Super Bowl five years ago, they've not sniffed another visit.
In that stretch, Blank gave Ryan a horribly bloated contract along with several other good--but not great players. And now the Falcons are at the bottom of the NFL scrap heap, trying to clear salary cap money so they can rebuild.
That meant Ryan was going to have to go.
No, the move was not handled well. For reasons we aren't quite clear on, the Falcons felt the need to go hard after trouble-plagued (understatement) QB Deshaun Watson who grew up nearby the teams Flower Branch practice facility.
Ryan, who had quietly deferred a roster bonus until the negation with Watson failed and had redone his contract multiple times to help the Falcons clear money basically decided it was time.
So he got traded. Traded to a team he was interested in moving to. The Indianapolis Colts.
My point here is that these were two very strictly business decisions. Could the Braves have found a way to make something work with Freeman? Maybe. They could have waited and hoped both sides could agree on something.
Ryan. His moving on was inevitable. He was leaving this season or next no matter what happened. Could the Falcons have decided at the end of the 2021 season to move him and get maximum value in return? Maybe?
There are very, very few professional athletes who remain with the same team the entirety of their career. Sure, it does happen. It happens quite frequently in the NFL with very restrictive rules on free agency and player movement.
MLB and NBA players move more freely. Much more freely. It's extremely rare anymore to see one player stay with one baseball team for a long period of time. Yes, we went through an era of older baseball players like Albert Pujols getting 10 or 12 year contracts for hundreds of millions of dollars but even then it was to change teams.
NBA players never sign lengthy contracts and most players change teams at least one or more times during their careers. It just happens.
If you are of a certain age and think that players should be loyal to teams, well, you may also believe that we can and should be living the life people lived in the 1960's. It just isn't going to happen. Lives and worlds change. Business evolves and the way things are done change. It is a part of life.
Would I love to see my favorite athletes stay in the same place during their 10-20 year professional careers? Sure. Is it going to happen? Probably not.
Teams exist to primarily make money or value for the people who own them. And unless the economic system we live in changes to not require businesses to not only turn a profit but turn MORE profit every year, decisions will always be made to cut costs in any way necessary.
A professional sports team is not going to just give someone $30-$40 million a year after a certain age and sometimes by not doing that, the player ends up leaving. It's the economics of the game. Period.
And unless that changes, we are always going to have professional athletes changing teams.
It's business.....