What If I Told You The Super Bowl is not Played for the Fans?
Would you believe me if I said the NFL puts on their "Super Bowl" games for everyone other than the fans?
I'm guessing at least some of you would believe this. The game may have started as an event for fans to watch their teams play for the "World Championship", but it has long since changed to an event for the "Shield" to wine and dine and put on events for their sponsors, VIP's and Celebrities.
Game tickets--those now go for somewhere around $2-3 thousand for upper deck a.k.a Nosebleed seats. Yes, there are a few of those available because quite honestly how many of us can afford to pay that for a game ticket?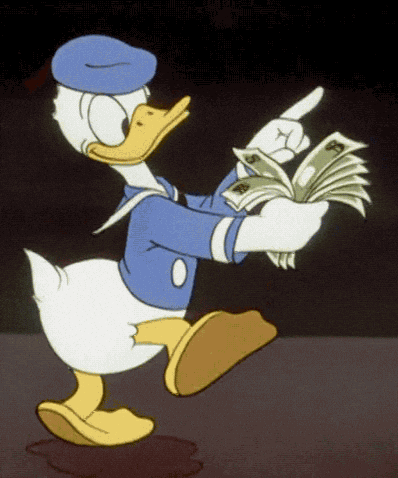 Yeah, sure, there are going to be fans of both the Rams and the Patriots at the game. There will be season ticket holders willing to drop a couple grand for tickets, another $1K or so for air travel and hotels.
But there won't be as many as you'd think.
Due to security and logistics, you will not see any tailgating. You won't see thousands of fans in campers parked in nearby lots grilling food and drinking beers.
You know and have known the game is played at a neutral site. It has been for its 53-years of existence. Unlike most "Neutral Site" College games though, the crowd is not split 50/50. Yes, I know, the College Football Playoff Championship game isn't either.
Here's a breakdown from the Atlanta Journal Constitution on the ticket distribution:
I'm not doing the math because I'm not very good at it, but this is their estimate of distribution---because the NFL doesn't want you to know you can't go.
Base this on Atlanta's Mercedes Benz Stadium (Capacity over 71,000):
--17.5 percent of all tickets go to the participating teams Season Ticket Holders, Sponsors and Players
--5 percent to the Host Team (Atlanta Falcons) Season Ticket Holders, Sponsors and Players
--1.2 percent to each of the other teams in the NFL not playing
--29.2 percent go to the NFL League Offices....hmmmm...
In other words---NO TICKETS FOR SALE TO THE GENERAL PUBLIC.
Yeah, you might be able to find a few tickets on Ticket Reselling sites--but you'll pay a premium. The "League" shuffles off some of their allotment for "Hospitality Packages" via their "On Location Experiences" branch. But if you think ticket only prices are expensive, the packages are mind boggling expensive.
It's better to be seen than be a fan. It's the NFL, if you aint' got the money, you ain't in the stadium....
To be perfectly honest, as someone who has covered a Super Bowl, you aren't missing much. The way everything is now set up, we're all much better off watching on our 70 inch HDTV's in the living room with friends or at a bar with multiple TV's and the celebratory masses.
Living in Atlanta where Super Bowl 53 is taking place---there are a gazillion events going on around the game. Parties, social events, athletes renting out entire entertainment districts and venues, there's a lot going on.
Uh, if you want to go--be prepared to pay for it.
Pay a lot.
The point of my story/column is this. The local media make a humungous deal over the Super Bowl and they should. Hosting a big event on this scale is a major undertaking.
But it also costs the people who live in said town a lot.
From closed roads to places they like to frequent on weekends being shut down, the game takes over everything.
Extra Police and Security---most on Overtime and so many other costs means yeah, sure, the city will make some money from all the VIP Types coming into town, but essentially those who live in said town are paying for them to have a good time.
All that being said---I'll still be watching on TV this Sunday (Feb.3)