The Dirty Dozen and Bottom of the Barrel: Bowling for Dollars
Once upon a time in the 1960's through the 1980's there was a show on actual TV on stations all around the country called "Bowling for Dollars".
It involved some random guy getting selected to compete/bowl for a jackpot/prize money in front of a studio audience.
And ironically, it's not an unfair way to describe the College Football Bowl season.
College Bowl games are all about the money. They are largely glorified exhibition games played in front of small crowds, often during the middle of the week in December and broadcast on ESPN who somehow makes lots of money on them.
It's a largely antiquated system that rewards good---but not great teams (as long as they sell their tickets) with a trip to such places as Montgomery, Alabama or Shreveport, Louisiana. Places like Frisco, Texas and Albuquerque host games too.
None of those games get the love, attention or focus as well, any of the College Football Playoff games. These games exist, but are barely noticed.
Suffice to say---they are important to the teams playing in them. I think. It's hard to tell whether the hard sell made by most of them is to make sure they sell the ticket allotment or because there's genuine interest amongst the fan bases.
But I digress.
This is your "Bowling for Dollars" edition of THE DIRTY DOZEN" and maybe Bottom of the Barrel. And I would be negligent in my responsibility if I didn't mention this column is about picking the best teams, the worst teams and predicting games.
I also would be negligent if I didn't tell you this: A 6-0 Championship week slate pushed the prediction tally to 124-20 for the 2018 season.
And I challenge you.....no, DARE YOU to find anyone who picks games that well. Dare you!!
((Ed.Note: Bowl Predictions are much more difficult than regular games due to injuries, guy not playing etc. Consider that your disclaimer))
So with that, here are all 39 of your games (I think)....Listed in order they'll be played (Beginning Dec. 15th)
AIR FORCE RESERVE CELEBRATION BOWL
Alcorn State 27
North Carolina A&T 23
NEW MEXICO BOWL
Utah State 41
N.Texas State 37
AUTO NATION CURE BOWL
Louisiana 34
Tulane 27
(ed. note: Due to marital obligations, I am required to pick The Ragin Cajuns to Win)
MITSUBISHI MOTORS LAS VEGAS BOWL
Arizona State 38
Freson State 31
RAYCOM MEDIA CAMELLIA BOWL
Georgia Southern 34
Eastern Michigan 17
(ed. note: I'm required to pick Ga. Southern to win as an alumnus)
R+L CARRIERS NEW ORLEANS BOWL
Appalachian St. 41
Middle Tennessee 33
CHEREBUNDI BOCA RATON BOWL
UAB 27
N. Illinois 21
DXL FRISCO BOWL
San Diego St 43
Ohio 33
BAD BOY MOWERS GASPARILLA BOWL
Marshall 27
S.Florida 21
MAKERS WANTED BAHAMAS BOWL
FIU 33
Toledo 28
FAMOUS IDAHO POTATO BOWL
W.Michigan 42
BYU 32
JARED BIRMINGHAM BOWL
Wake Forest 37
Memphis 35
LOCKHEED MARTIN ARMED SERVICES BOWL
Army 31
Houston 23
DOLLAR GENERAL BOWL
Troy 25
Buffalo 21
SO FI HAWAIIAN BOWL
Hawaii 34
La. Tech 23
SERVPRO FIRST RESPONDER BOWL
Boston College 38
Boise State 31
QUICK LANE BOWL
Minnesota 27
Ga. Tech 23
CHEEZ-IT BOWL California 37
TCU 21
WALK-ON'S INDEPENDANCE BOWL
Duke 23
Temple 21
NEW ERA PINSTRIPE BOWL
Miami 31
Wisconsin 23
ACADEMY SPORTS AND OUTDOORS TEXAS BOWL
Baylor 28
Vanderbilt 27
FRANKLIN AMERICAN MUSIC CITY BOWL
Auburn 35
Purdue 32
CAMPING WORLD BOWL
Syracuse 43
West Virginia 33
VALERO ALAMO BOWL
Washington St. 37
Iowa State 34
CHICK FIL A PEACH BOWL
Michigan 23
Florida 21
BELK BOWL
South Carolina 37
Virginia 27
NOVA LOANS ARIZONA BOWL
Arkansas St. 34
Nevada 24
GOODYEAR COTTON BOWL (College Football Playoff Semi-Final)
Clemson 38
Notre Dame 31
CAPITAL ONE ORANGE BOWL (College Football Playoff Semi-Final)
Alabama 47
Oklahoma 42
MILITARY BOWL BY NORTHRUP GRUMMAN
Cincinnati 28
Virginia Tech 23
HYUNDAI SUN BOWL
Stanford 31
Pittsburgh 23
REDBOX BOWL
Oregon 35
Michigan St. 21
AUTO ZONE LIBERTY BOWL
Missouri 48
Oklahoma St. 41
SAN DIEGO COUNTY CREDIT UNION HOLIDAY BOWL
Utah 27
Northwestern 24
TAX SLAYER GATOR BOWL
Texas A&M 37
North Carolina St. 13
OUTBACK BOWL
Iowa 28
Mississippi St. 24
VRBO CITRUS BOWL
Kentucky 19
Penn State 14
PLAY STATION FIESTA BOWL
UCF 31
LSU 21 (why not?)
ROSE BOWL PRESENTED BY NORTHWEST MUTUAL
Ohio State 41
Washington 21
ALLSTATE SUGAR BOWL
Georgia 34
Texas 28
COLLEGE FOOTBALL PLAYOFF CHAMPIONSHIP GAME
Clemson 37
Alabama 35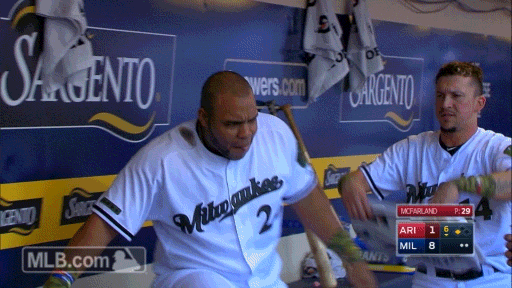 Holy crap! That's a lot of frigging bowl games. It took me over an hour just to put them all in, never mind figure out who would win the games. I'm way to tired to do a Bottom of the Barrel....sigh...
Let me know your picks---if you've read this far, there are a couple of surprises here too....