Alabama and Clemson are Taking the Fun Out of College Football
College Football is while occasionally predictable rarely does the season end the way you think it will.
However, I'm pretty sure 2018 is going to end with a scenario most anyone with half a brain could figure out: Alabama and Clemson will play in the National Title game and there's not any team in America capable of changing this....
Yeah, sure, for the sake of argument---you'll here some of the "Pundits"---alleged "Experts" on the ESPN's of the world are trying to keep interest up by saying----"Well, Michigan or Georgia could spoil the dream game" or "There's still three weeks left in the season"....
Well kids, it doesn't matter what they think....
Unless the Crimson Tide suffers a brutal rash of injuries to Tua Tagovailoa the Offensive and Defensive line and Nick Saban suddenly leaves---they're not losing. Not to Mississippi State, Citadel (wait, they play Citadel??) or Auburn.
And while the Georgia Bulldogs "Could" push them in the SEC Championship game in December. "Could"....It would be one hell of a tall order.
Alabama is statistically the #1 offense and #11 defense in the country as I write this. The closest challenger to the Crimson Tide this season: LSU, who last week, held them to 29 points. However, the Tigers could only manage ZERO points which made the 29 point thing um, not so important.
As for Clemson---well, if anyone could at least CHALLENGE Alabama, it would be the Tigers.
Clemson struggled a smidge early in the season--playing close games with Texas A&M and Syracuse. They made a quarterback change by moving freshman QB Trevor Lawrence to the starting job and well, they've been largely unstoppable since.
The past four weeks: 63-3 over Wake Forest, 41-7 over NC State, 59-10 at Florida State and 77-10 over Louisville.
Yeah, that....
For the season: Clemson statistically is 7th Nationally on Offense and 3rd on Defense.
The only remote chance anyone on the schedule has of knocking them off comes this week (Nov. 10th) when Clemson goes to Bah-stin and plays the 7-2 Boston College Eagles. Duke and South Carolina are not beating the Tigers. Not this season.
This all leads me to the question: Is this good for the game?
My answer simply put is: NO.....
Part of what made College Football fun over the past oh, 50 years or so is the randomness of the game. The specter that on any given week anyone could win or lose.
The idea that most teams in the Top level---Division One, FBS, Power Five or whatever else you want to call the upper level teams want to call themselves were somewhat balanced. There is...or was---always a chance that they could be beat.
It rarely happens know in the current era because unfortunately much like politics and life in general these days it seems that he who has the most money usually wins.
It means EVERY year now Alabama and Clemson with an occasional Notre Dame or Michigan or Georgia or Ohio State and even Oklahoma mixed in, some combination of these teams will be your College Football playoff teams.
Every year.
Why as a fan or alumnus of pretty much any other school not by those names would you be excited about a season which could land your team in the Capital One Bowl in Orlando or Music City Bowl?
Which isn't to say those or bad locations but who the heck cares if you want to see your team compete for a title?
See The Crimson Tide or Clemson dropping $20 million for some sort of palatial "Football Offices" or put a giant waterslide or any number of obscenely gaudy amenities to their facilities is something very few schools can compete with.
Heck, even seeing a Georgia team sign most every 5-Star athlete in the Southeast is or should be depressing to anyone outside the state of Georgia.
For those of us (me included) who went to a school who plays in the Sun Belt or Conference USA or Mountain West or heck---even the Pac 12, what is the point of getting your hopes up to win anything? As a Georgia Southern grad, if my school wins their conference---the reward is a trip to the New Orleans Bowl in mid December...(yawn)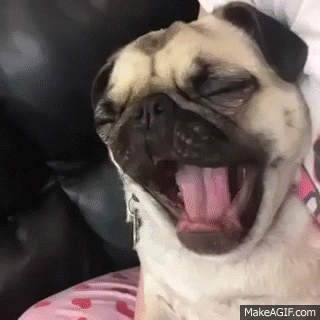 Sure it would be great to win our conference and have bragging rights at that level but that is as good as it is ever going to get.
Ever....
We'll never get to compete in even a "Pick Six" (next 6 teams after the Playoff teams) game. And it doesn't matter if we're good or not.
That's why I loved seeing UCF poke and taunt the SEC and Alabama in 2017.
Realistically, could they beat Alabama? No, not last year and certainly not this year. But the Knights are not getting their reward for winning now 21 straight games.
Heck, they barely are mentioned on ESPN. You rarely see anyone outside the Power Five on their shows because well....#TVContracts....
Which is not fair. The system has never been totally fair in College Football, it has always been subjective. And as tilted as the playing field has now become it NEVER will be fair.
Yeah, before you ask--I'll sit there and watch Alabama play Clemson for the National Title and probably will get some joy out of watching two very good programs square off. It will make for good content on the OSG on CFB podcasts.
But is it good for College Football? NO....
Will it ever be good for College Football? No....
Eventually TV money is going to dry up or change the game again (see 2024) and it will set up another level of the have's versus the have nots...and it will dominate the headlines.
I just hope that somehow, someway it becomes the tipping point. Why can't we have the Power 5 schools have their own league with their own playoffs and schedule games only against each other.
Why can't we have a world where the other "Non" Power 5 schools have their own league with their own playoff and their own competition.
Make it even. Make it fair. Make it competitive...because it sure the heck isn't now.
And by the way---WHY THE HELL IS ALABAMA PLAYING "THE CITADEL" in November?