Your Favorite Team Likely Has NO Shot at the College Football Playoff
So College Football fan, what does your favorite team have left to play for??
Unless you are a fan of oh, say 6 or 7 teams, there's a likelihood, your team isn't going to be playing for the National Title.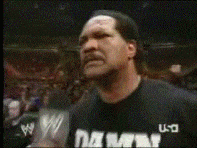 Allow me to explain:
At the start of the season---we had maybe a dozen team with realistic playoff hopes. All had a chance--with a few breaks and things going their way....to make it to College Football's version of "The Final Four".
That number has shrunk as we near the halfway point of the season to as I stated...6 or 7....
Let's name them (Yes, they are my "Power Rankings"):
Alabama: Nope, I don't think the Crimson Tide are losing this season. Do you? They haven't just won every game they've played this season, they've dominated. Tua Tagovailoa has been everything Nick Saban thought he'd be in more, his team can score pretty much at will. Oh, the defense is as good as they always are.
Realistically, the only hurdles on the schedule are the Iron Bowl vs. an unimpressive Auburn and AT LSU November 3rd. Get past those and an SEC Title game likely vs. Georgia, and it's Playoff Time in Tuscaloosa.
Ohio State: I so wish they'd flame out and lose the rest of their games as a karma statement to the tone deaf Urban Meyer. But they won't. I was one of a few picking them to beat Penn State this past weekend and am a big fan of Dwayne Haskins who is putting up Video Game numbers. Mix in a mediocre Big 10 and the Buckeyes are in.
Sure, the Michigan game is still out there but the Wolverines aren't on tOSU's level. No one else will left will make them sweat
Georgia: While 'Bama and Ohio State are locks, the Bulldogs are not. They've been very good, not great so far though improvement is expected as the young guys get more experience. The next 4 weeks vs. all ranked teams are telling. They need O-Line improvement and more consistency on defense.
Road games vs. LSU and surprising Kentucky will be difficult and The Cocktail Party in Jacksonville is always a bit of a crapshoot
Clemson: They'll be in. But will lose in the semi-finals. The defense is outstanding and there are a few playmakers on offense. I don't think Trevor Lawrence or Chase Brice will win you a title. This season. But NOBODY in the ACC is in the Tigers stratosphere. You should expect them to run the table.
Maybe Boston College challenges them in Boston or Va. Tech in an ACC Title game....but I doubt it...
Notre Dame: Yup, Notre Dame. They are a different team with Ian Book at QB. A really good, different team as much as I hate to admit it. The defense is excellent and they're rolling up big, big point totals on offense.
Get past Virginia Tech in Blacksburg and there's nobody on the schedule who should make them sweat.
Oklahoma: A question mark and much less likely CFP team than the others listed here so far. Sure, they're putting up points with Kyler Murray at QB. But the defense is again questionable and the schedule isn't going to be easy. Plus Big 12 teams fold quickly under pressure.
Three trap games lie ahead. Texas, Oklahoma State and West Virginia. Win them all and have a chance, lose one and it is over.
West Virginia: My darkhorse team. Love Will Grier, love the offense and the defense has gotten better. But they play in the Big 12 which may be an issue. Run the table and they are in the mix but the Mountaineers will need to win at Texas, at Oklahoma State and vs. Oklahoma to be in the conversation...
On the outside looking in:
Well, for all of these teams, congratulations on a good season. Yeah, I know they'll be some disagreement here but realistically, they aren't making the Playoff. Pick Six Bowl game, maybe, but not the semi-finals....or finals...
UCF: On merit they should be in the discussion. If they go undefeated AGAIN (likely) and they're going to have an argument. I know the competition level isn't the same but the way things are currently structured it shouldn't matter.
But it does. Mackenzie Milton is awesome and would be fun to watch vs. one of the "Big Boys" which will happen. But in yet another "Pick Six" Bowl Game....
LSU: Nice early season by Coach O's guys. Which will get you SEC West runner-up status. And NOT in the playoff. Joe Burrow has gotten better each week and both Georgia and Alabama come to Death Valley. Which gives them hope.
So there's that. 10-2 is a great season for the Tigers, which is where they'll end up....
Washington: The Pac 12's only hope. Stanford crumbled vs. Notre Dame. The Huskies lost game 1, but have gotten better each week. Stanford comes to Seattle, a win will at least get Washington a brief mention, but the Pac 12's overall decent but not great roster of teams and lack of East Coast visibility will keep them on the sidelines.
As much as I and the rest of you love College Football, this is the games one fatal flaw. It's all pretty much decided before we get to the homestretch most years.
Sure injuries and upsets happen and are very, very possible. But the teams above have the depth to recover.
Georgia has already taken a couple hits to the offensive line. They just keep rolling bigger, stronger, faster but younger kids in there. Clemson just keeps dropping QB's.
These Top 7 teams are heads and shoulders above everyone else, there is a "Line in the Sand" between the elite teams and everyone else.
Do you agree with me? Do you still believe your team has a shot (if not one of the ones listed above)?? Or are you good with a Bowl Game level team?
Let us know your thoughts on social media @OSGSports on Facebook and @osgsports on Twitter. We'd love to hear from you.
And check out the OSG on CFB Podcast available on speaker.com, Apple Podcasts, Stitcher and BarnBurner.ca in Canada.....