Searching the Right Way: UCF Wastes No Time in Hiring Josh Huepel
The job was open officially for only 3 days. And then it wasn't.
The University of Central Florida wasted very, very little time in their search for a new Head Football Coach as they announced Tuesday morning now former Missouri Offensive Coordinator Josh Huepel will be their new leader.
And coming with Huepel, a first time head coach--is Randy Shannon, most recently the interim Head Coach at the University of Florida---to be the Defensive Coordinator.
Huepel is a former QB at the University of Oklahoma where he nearly won the Heisman Trophy in 2000. He worked his way up the coaching ladder with Offensive Coordinator stops at multiple schools--all of whom got dramatically better on Offense upon his arrival.
No, this isn't Nick Saban--but it's likely a Scott Frost level hire and a damn good one. Perhaps the most impressive thing to me however is how quickly it got done.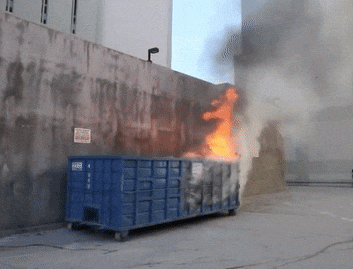 Counter that with the Tennessee Dumpster fire.....now at 3 months and 2 Athletic Directors and counting.
The Vowels continue their fruitless search now under the guidance of inexperienced Athletic Director Philip Fulmer. And while Fulmer seems at first glance to be a bit more realistic in his expectations--the fact remains, Tennessee still doesn't have a coach.
There's word Fulmer's short list includes Auburn Defensive Coordinator Kevin Steele, Clemson Defensive Coordinator Brent Venables, Georgia Defensive Coordinator Mel Tucker and SMU Coach Chad Morris. Any or all of these guys would be potentially excellent hires---assuming the fan base agrees.
In the meantime--the Coaching Carousel is winding down quickly.
Now that Arkansas has an Athletic Director (Hunter Yurachek late of Houston)--and an official "No" from Gus Malzhan, expect them to move quickly on Morris or Memphis Coach Mike Norvell. And quite honestly---that'll be it. There are no other significant jobs left on said carousel at that point.
Time will tell as to who is the last one off the Carousel a position nobody wants to be in.....